Hazelwood Estate, Sligo
June 28, 2015 – September 25, 2015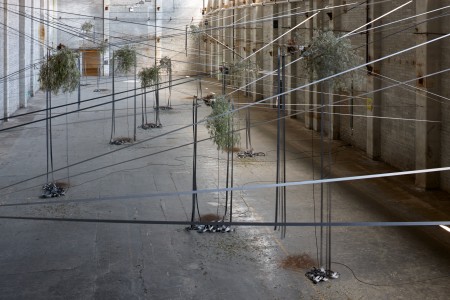 Hazelwood Estate presents Magnetism, a major contemporary art exhibition in the old Snia/Saehan factory that sits on the peninsula at the historic site of Hazelwood in County Sligo.
Curated by Vaari Claffey MAGNETISM features the work of noted Irish and International artists including Lucy Andrews (UK), Mikala Dwyer (AUS), Igor Grubić (CRO), Siobhan Hapaska (UK), Aleksandra Mir (SWE, USA), Laura Morrison (UK, FIN) and Garrett Phelan (IRL). For more details on the artsits' work visit our website http://www.hazelwoodhouse.ie/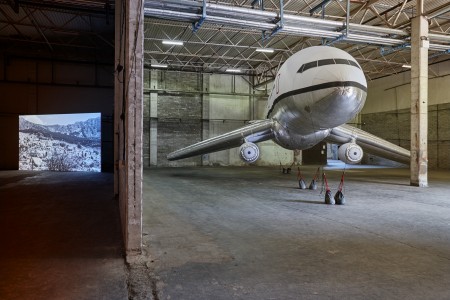 The exhibition also features a programme of VHS based artworks selected with an international team of researcher/curators entitled REWIND <PLAY> FASTFORWARD and a programme will be made available in exhibition.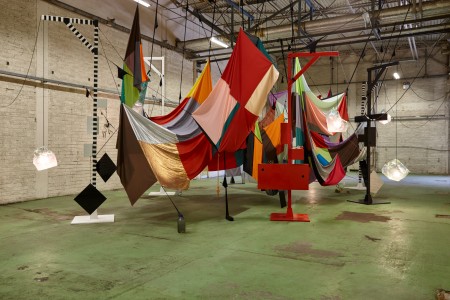 A major contemporary exhibition, MAGNETISM has taken over seven rooms of the old Snia/Saehan factory where the extraordinary scale of the space allows for the exhibition of what could be called "extreme objects"; or large-scale works that populate the immense rooms of the factory. These dynamic sculptural works have a transformative effect on the former industrial spaces – including the huge videotape 'pancake' stores and welder's workshop – through inflatables, lighting, motors, draping and film projection.